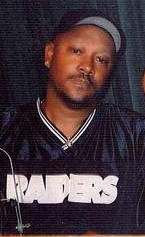 What an interesting turn of events regarding Proposition 8-which was on the ballot here in Cali and banned same sex marriage. This is a perfect example of a couple of things that all of us can learn from…
1-Assuming that you know everything about another community when you don't.
2-Reaching out, building bridges and forging strong ties with your allies
Lemme say for the record, I have never had a problem with Gay folks getting married. In my mind people are people and deserve all the rights afforded any citizen. I stand by that even as many who share my Christian religion says being Gay is wrong in the eyes of God. I stand by this even as some outspoken people in leadership position have asserted that Gay Rights is not the same as Black rights, Chicano Rights or women's rights etc etc etc. I stand by that even as many from all sorts of backgrounds have asserted that being Gay is a lifestyle, being Gay is a choice and being Gay is unnatural and being Gay is a sickness. I unequivocally see Gay marriage as a civil rights issue and anyone with an ounce of sense should not have been voting against it.
Lemme also say for the record the No on Prop 8 ran lousy ass campaign. Lemme repeat- Whoever ran this campaign did a lousy job in terms of outreach and making sure that various communities were approached and bridges built. Blame is being erroneously being placed on the African American community for voting a whooping 70% to ban gay marriage with many expressing shock and outrage as to how Barack Obama was elected as the first African American Black president and thus folks should've seen his accomplishments and ability to overcome discrimination in the same light as the gay rights struggle. Many have concluded that the African American community is homophobic as if we are the sole owners of this position.
Sorry folks but it's not that cut and dry.
Here's a few things to think about. First of all here in Cali there is a large progressive community that includes African Americans who absolutely have no problem with supporting Gay Marriage. I'm not sure if those individuals and community taste-makers were tapped and asked to be part of the No on Prop 8 campaign. And when I say key taste-makers I'm talking about folks who had good inroads into the Black church and civil rights community.
Up until a month or two before the election we kept hearing that No on Prop 8 was ahead in the polls by as much as 15-20% points, meanwhile Barack Obama was embroiled in major battles in swing states. Many activists and progressives who would've stomped for No on Prop 8 left Cali and parked themselves in Ohio, Nevada, Colorado and other places.
When I saw advertisements for the No on Prop 8 campaign I hardly ever saw Black folks speaking out.
I saw way too many commercials with Senator Diane Feinstein even though the No on Prop 8 folks have a lengthy list of endorsers, many of them Black who could've been included in commercials-can we say Congresswoman Barbara Lee? Former San Francisco Mayor Willie Brown? Reverend Cecil Williams from Glide Memorial Church? Cornel West? Cynthia McKinney? Hell I didn't even see prominent Black gays and lesbians featured? Was there out reach to them?
Where were the No On Prop 8 commercials on popular outlets frequented by African Americans like BET or TV One? Like I said all I saw was Dianne Fienstein and her frequent presence suggested that the No on Prop 8 people were reaching out to white moderates and conservatives. It must've worked because the last time gay marriage got voted on (Prop 22 in 2000-the defense of Marriage Act) it got beat down really bad.
Maybe the improvement amongst white voters was due to the Feinstein and Ellen Dengeneres ads.
After witnessing feverish opposition from all those religious folks including a cadre of Black ministers from Ohio who lined up to support George Bush of all people back in 2004 over the Gay Marriage issue should've sent a strong message to the No on Prop 8 folks that they needed to do some serious out reach and make sure a strong message about Human/ civil rights was being sent to the community.
Lastly, for those who are still enraged over Gay Marriage-What's REALLY eating you? Is it really religious beliefs? Are we this upset when people get married having 'committed other sins' like sex before marriage? or co-habitating with one another? Should we be marrying folks who had kids out of wedlock? 40 million dollars was spent to 'protect' the sanctity of marriage-That's pretty laughable in a place where the divorce rate is over 70%. That ain't Gays causing those high numbers.
Some people try to tell me gay marriage is unnatural, but isn't that what they said about mixed marriages not too long ago when that was illegal? There were all sorts of laws with severe consequences for race mixing with people citing religious and cultural concerns. What's interesting is that to this day there are a number of religions who won't marry you if you come from a different faith. We still have people who have serious hang ups about mixed marriages and relationships where they cite cultural concerns.
In any case, I encourage folks to keep on marching and kicking up dust. Those barriers have got to come down once and for all. And for Godsake please diversify the movement.
Davey D is a Hip Hop historian, journalist, deejay and community activist. He's been down with Hip Hop since 1977 in the Bronx where he started out as an emcee for two crews; TDK [Total Def Krew] out of Co-op City and the Avengers out of the Marble Hill Section of the Bronx. Later Davey D came out to Cali to go to school at UC Berkeley and started deejaying in the Bay Area. His mobile deejay work and community activism eventually lead him deejaying at radio stations including KALX, KPFA and later KMEL Davey D is a proud member of The PROs Record Pool where he served as director for several years in the late 80s -early 90s. He is also a co-founder of the Bay Area Hip Hop Coalition [BAHHC] Davey D is also a member of the Bay Area Black Journalist Association [BABJA]. www.daveyd.com