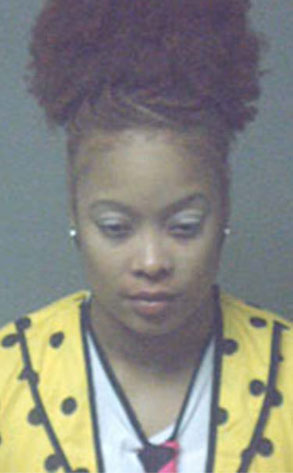 Da Brat aka Shawntae Harris is going to get a chance to reprise her role as an inmate (Civil Brand) courtesy of DeKalb County Superior Court Judge Gail Flake.
It seems in the continuing saga of rapper's gone bad, Ms. Harris has been sentenced to three years in prison for bashing a woman with a rum bottle at a Halloween party last year.
Judge lake also slapped the 34-year-old rapper with seven years' probation and 200 hours of community service for the Oct. 31 incident, which occurred at mentor Jermaine Dupri's Studio 72 nightclub in Tucker, Ga., a suburb of Atlanta.
The hip-hopster and the victim, a waitress at the nightspot, apparently had an existing beef which boiled over. Police were called in after Da Brat was accused of slashing the employee's face with the glass bottle, sending her to the hospital.
Da Brat pleaded guilty to felony aggravated assault in the hopes of winning a light sentence or avoiding jail time altogether.
But the judge wasn't in a forgiving mood, noting that the victim suffered permanent facial scars.
The rapper and a half-dozen family members all broke down after hearing the sentence.
"I love y'all," she said to her relatives as a deputy hauled her away, per the Atlanta-Journal Constitution.
"We love you too," came the family reply.
Aside from the rum punch, Da Brat's rap sheet includes a pistol-whipping incident that earned her a year's probation and lots of community service, as well as pay a $1,000 fine.
Source: E! Online